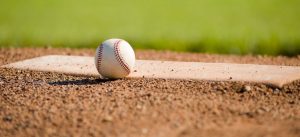 How many times have you gone by the Hollywood Sports Complex and wondered how many people play sports there? And where they all came from?
We decided to find out from owner Joe Swartzer.
How many people take part in activities at the complex each year?
Well, start with softball – five kinds – men's fast pitch; men's modified fast pitch (no windmill windups); women's modified fast pitch; coed slow pitch, and fall coed slow pitch. Men's fast pitch has been played at Hollywood for 50 years.
Probably the most famous person to play on these fields was Paul Molitor, Hall of Famer and manager of the Minnesota Twins, who played here in the 1970s while in college. His college coach prevented him from playing baseball due to an injury, so he came to Hollywood to play softball several times.
Fast-pitch has five teams this year. Men's modified fast pitch has 13 teams, and women's modified 10 teams. There are 18 teams in co-ed slow-pitch, and 25 in fall coed slow pitch, for a total of 71 teams. If there were an average of 15 players per team, that is 1,065 softball players during the summer and fall season on the two fields.
Then, there is beach volleyball – 74 teams with about eight players per team – for a total of 592.
Add bowling leagues from Labor Day to mid-April, 16 leagues this year on the six lanes available, for a total of 399 players at the moment. In 2001, HSC was judged to have the highest percentage use of its lanes in league play in the nation.
A traveling league of pool (billiards) has two men's and two women's teams, total of 24 players.
There is also a traveling team in a dart league – five players.
Add them all up you get 2,085 people, most of whom show up every week for many weeks, at the corner of Carver County Road 122 and Carver County Road 21, west of Watertown and north of Highway 7. And that doesn't even include the tournaments, which are numerous. State tournaments have been held here in softball.
Then, there are the music concerts, one of which drew 800 people to an outdoor program. One of the performing groups, The Jayhawks, used a picture of the Hollywood Town Hall (which is across the road from the Sports Complex) on one of its album covers.
An outdoor comedy event is being planned as this is being written. The comics were winners on "Last Comedian Standing "and appeared on "The Drew Carey Show."
Where do all the players, music fans, and comedy fans come from?
Swartzer, who grew up in Watertown, says half of the players come from a close-in circle, including Winsted, Mayer, Watertown, Glencoe and nearby towns and cities. The other half can come from anywhere in Minnesota, and even out of state.
"We have had softball tournament teams from Duluth, Preston, Winona, Lakeville, Mankato and Fargo, to mention just a few," he said. Some of the players and their families camp on the grounds for the duration of the tournament.
Bowlers have been known to come from Owatonna, New Hope, Crystal, and many other towns.
Just a thought. With all of these young men and women gathering here, have you ever heard of any of them getting married to each other?
"I met my wife here," Swartzer said. "And of my nine brothers and sisters, four of us met our wives and husbands here at Hollywood. There are probably many more," he ventured.
Swartzer bought the complex in 1996, but had worked there right out of high school. He then studied hospitality management in Alexandria, and worked at the Holiday Inn Metrodome for a time.
"I came back here because I liked the people and the atmosphere," Swartzer said.
"When the owners retired, I didn't have a dime, but I talked to some friends and it worked out."
And it has been a family business. Many of the 30 or so "people I can call on to help" at the complex are family members. Swartzer's sister maintains the website, www.hollywoodsportsplex.com.
"It was not updated recently because she had a child, but it will be," Swartzer said.
And yes, the sister who maintains the website met her husband at the Hollywood Sports Complex.